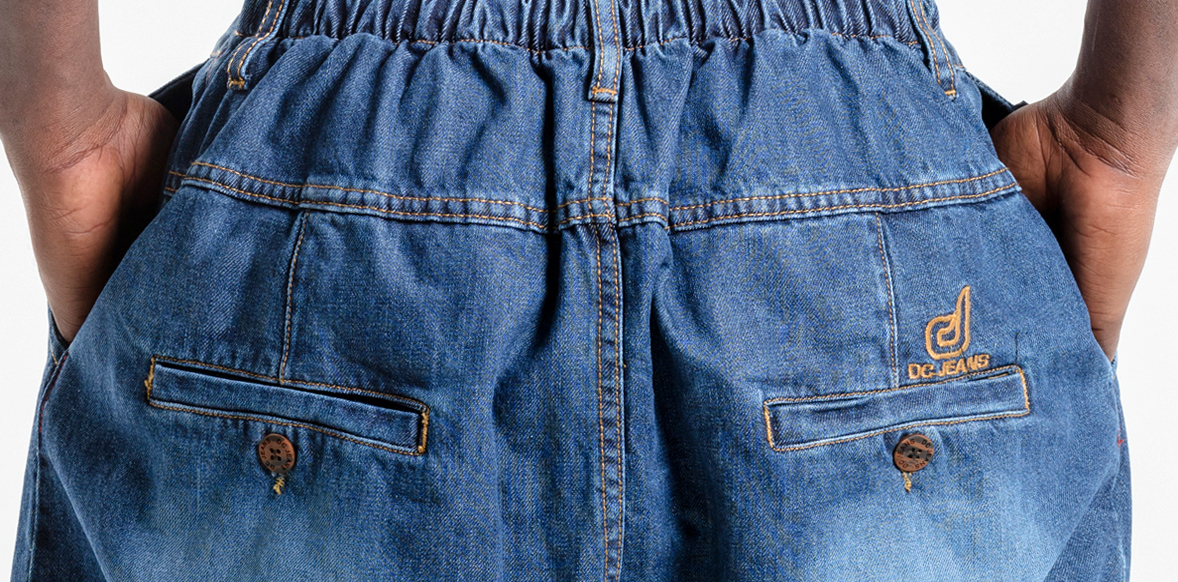 The jeans pants are originally a work suit cut into a denim fabric and reinforced with double seams. It first appeared near the end of the 19th century and was gradually modified due to the evolution of uses and fashion until it became a central element of our wardrobes on all continents.
At DCjeans,

The challenge was to integrate the characteristics of western jeans trousers with traditional oriental sarouel and this was no easy task! Known to be a simple garment of very wide style without too much apparent form, the sarouel is generally worn above the ankles. It consists of two side pockets and a long keel at the mid-leg section mounted on an elastic belt with a drawstring. Combining all these settings, we had the amazing"chemical formula" to elaborate our "sarouel jeans".

Although few people believed in it, it was in 2011 that our first sketches, patronage and samples were born. Produced by craftwork, we had succeeded in fashioning jean trousers of the "saroul type" in a serge woven cotton canvas. A jean sarouel wide over the ankles with 5 pockets and washed for a worn effect.

Our jean sarouel brings together all the characteristics of real jeans as we love it! DCJeans is the founder of the "jean sarouel" movement and some time after its release it became the great classic of the brand thanks to its authentic and never aging aspect. Its casual and dressed-up style is suitable for all styles.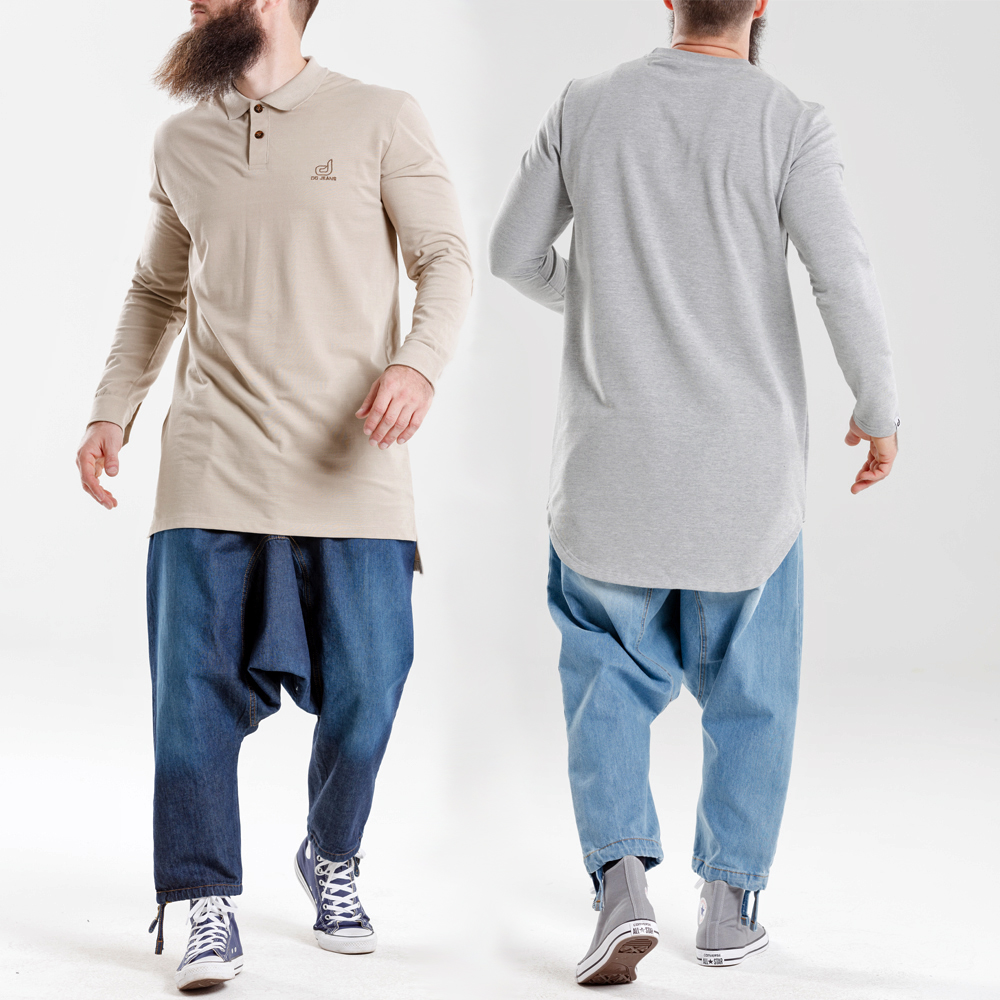 During our progression, we collaborated with factories specialized in the production of jeans trousers. In 2013, DCjeans invents a new cut of sarouel called "evolution" which is distinguished by the particularity of having a "round" keel near the mid-leg section but also a semi elastic belt with a fly. The concern is to have a pure oriental sarouel in its volume while keeping the details of the western pants. This is in order to be stylish while remaining within standards!

Often represented by the classic color "blue", we have ventured over time, with various hues and gradations such as light blue, black ... but also the "dirty" effect. The dirty sarouel has an aging and yellowing effect which makes it even more personal and giving a desire to own it once you try it!

In 2017, the first trousers straight cut called "USUAL FIT" near the basic pants but wider with a lower fork. A good compromise between the saroual and the normal pants which
adapts easily to your daily life while being at ease.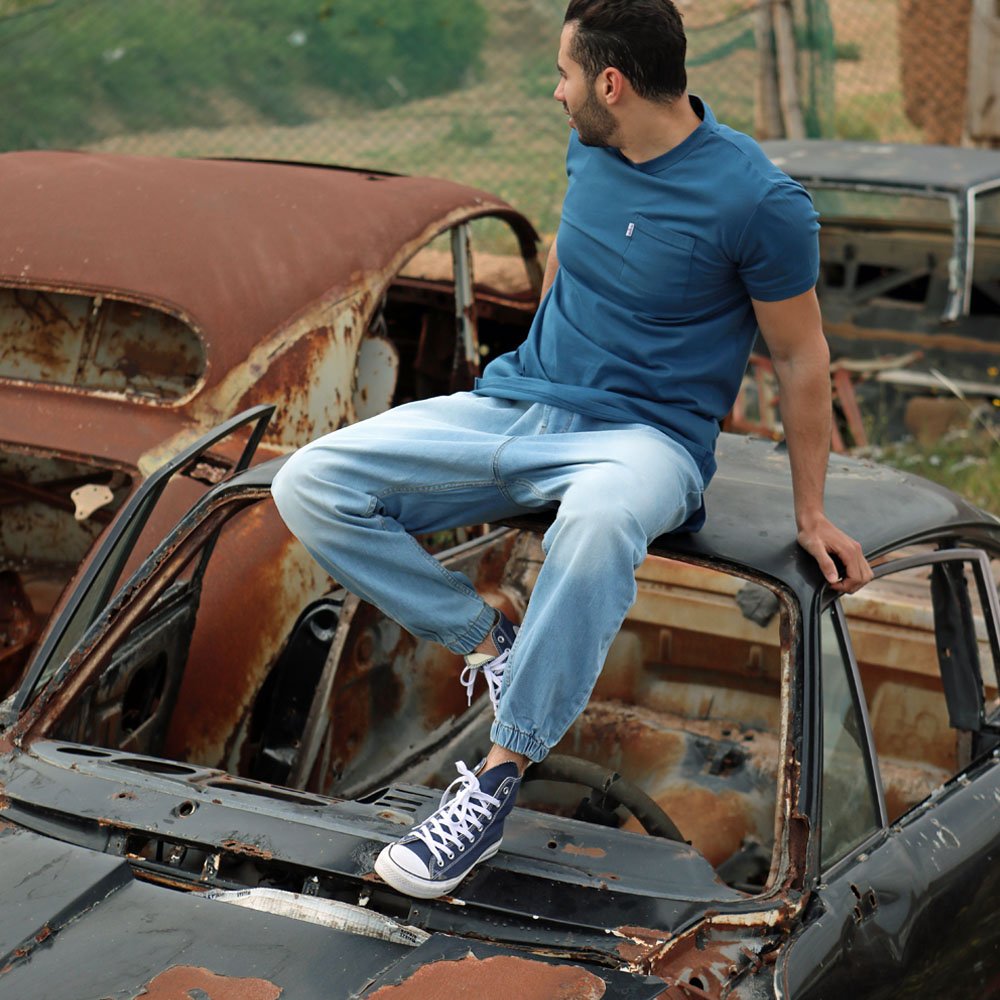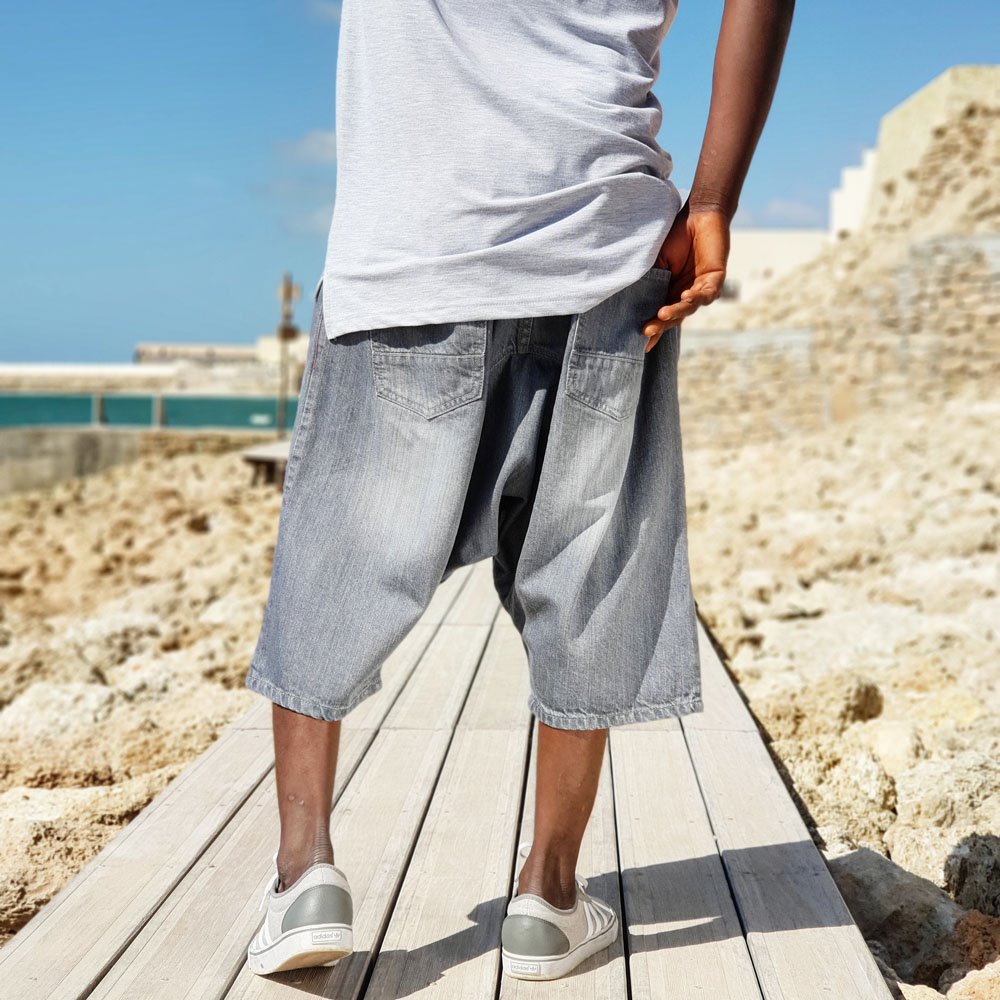 But DCJeans doesn't stop there and continues with the invention of saroual SHORT in the same year. A "baggy" style shorts wider than a cropped trouser to be cooler under the sun.


Between us, if one had to have only one sarouel in his wardrobe ... it would have to be that in jeans!
DCJeans finally a sarouel that has style!